Thermacore Doors are the premier line of insulated doors available today. Thermacore® Series doors are an ideal choice for applications that demand the highest levels of thermal efficiency, air infiltration, and wind load resistance.
​​Engineered for High Thermal Efficiency.
The Thermacore® product line's unique manufacturing process provides a CFC-free, fully encapsulated, foamed-in place panel which maintains R-value performance year round – and year in and year out. Thermal breaks between internal and external skins, PVC thermal break and joint seal minimise air infiltration and provide one of the highest thermal efficiency ratings in the industry for specified applications.​ 
Thermacore® ​591, 592 meets IECC® requirements for maximum U-Factor of operable fenestration (2015 Section C402.4) with a 3rd party certified tested value of less than 0.37.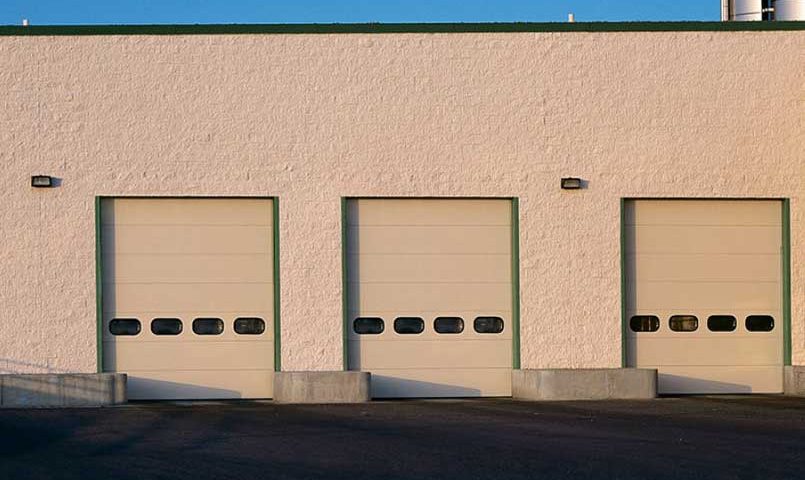 Max. widths up to 40'2"
Max. heights up to 32'1″
R-value up to 17.50 combined with air infiltration performance up to .08 cmf at 15 mph for superior thermal performance
Thermal break prevents cold or heat from passing through the section
Between section seals contribute to superior thermal performance
Durable sandwich panel construction: steel-polyurethane-steel
Unique continuous hinge attachment strip allows sections to be cut to length to repair damage on site
Flexible bottom weather seal with retainer lessens conductivity of heat and cold, minimises air and water penetration, and accommodates irregular floor conditions
Insulation is CFC and HCFC Free Foam
Baked-on, polyester paint finish eliminates field painting and provides long-lasting protection against the elements
Glazing
High cycle springs
Double end stiles
Heavy duty hardware
3" track
Posi-Tension drums to eliminate cable jumping
Bottom sensing edge, photo eyes, and safety bottom fixture to catch sections should cable break
High wind load
Four-section pass door
Rubber header seal and jamb weatherstripping
Exhaust ports
Electric operator
Chain hoist